Brother Andrew
Brother Andrew (Anne van der Bijl), was known as "God's smuggler"
Here's a time line of Brother Andrew's life:
11 May 1928 - Born in Sint Pancras, the Netherlands.
1940s - van der Bijl enlisted in the colonial army of the Dutch East Indies during the Indonesian National Revolution. He was involved in a massacre of Indonesian villagers. This caused him severe distress. He returned home wounded. He began to read the Bible and to attend church meetings.
1953 - van der Bijl studied at the WEC Missionary Training College in Glasgow, Scotland.
July 1955 - van der Bijl, a 27-year-old by then, visited Communist Poland to attend the 5th World Festival of Youth and Students in Warsaw, where a Christian bookstore owner told him about a lack of Bibles in the Soviet Union.
1955 - Later that year, he signed up on a government-controlled Communist tour to Czechoslovakia, the only legal way to be in the country, during which he left the tour to meet with local Christian groups.
1955 - van der Bijl founded Open Doors, a non-denominational mission supporting persecuted Christians.
1956 - The Whetstras had given him their new car because they had prayed about it and believed that van der Bijl would need the car. Karl de Graaf claimed that God told him to teach van der Bijl to drive.
1957 - van der Bijl makes the first of many trips to the Soviet Union in his iconic blue Volkswagen Beetle. He smuggles Bibles right under the watchful eyes of the authorities. Brother Andrew prays a smuggler's prayer, still prayed today as people deliver Bibles into dangerous countries: "Lord you made blind eyes see. Now I pray, make seeing eyes blind."
1960s - van der Bijl visited China after the Cultural Revolution had created a hostile policy towards Christianity.
1960s - van der Bijl visited Czechoslovakia and gave Bibles to Czech Christians and to the Russian occupying forces. The KGB knew of Brother Andrew's activities. Their informers later infiltrated his organization.
1960s - van der Bijl took Bibles to Cuba after the Cuban Revolution.
1967 - van der Bijl's biography, God's Smuggler, was published. It went on to sell ten million copies in 35 language, including Arabic.
1970 - Open Doors begins monitoring persecution around the world. This later develops to become the World Watch List, now the most authoritative list of its kind.
1978 - Open Doors opens an office in New Zealand, with the help of the Director of YWAM, to oversee ministry across Australasia and Asia.
1981 - The smuggling operation 'Project Pearl' sees one million Bibles delivered to a beach in China in one night. Thousands of waiting believers gather to receive the Bibles and TIME magazine calls it 'the largest operation of its kind in the history of China'.
1982 - Open Doors launched a 7-year prayer campaign for the Berlin Wall to fall (which God answered 7 years later!).
1990 - Published the book, And God Changed His Mind.
1992 - Israel expelled 415 militants from Hamas to the side of a mountain in southern Lebanon's Marj al-Zohour. Brother Andrew saw an opportunity to practice Matthew 25. He delivered tents, food, and medicine. "There are no terrorists—only people who need Jesus. As long as we see any person—Muslim, Communist, terrorist—as an enemy, then the love of God cannot flow through us to reach him." he later wrote.
1994 - Children's Bibles are developed and delivered for the first time in China.
1999 - Open Doors begins working with North Koreans, delivering 10,000 Korean Bibles.
2001 - van der Bijl criticized the US invasion of Afghanistan.
2003 - van der Bijl criticized the US invasion of Iraq, stating that American evangelical Christians were too supportive of these wars.
2004 - Published the book, Light Force to highlight his focus on the Muslim world.
2004 - van der Bijl condemned the "assassinations" of his "friends" in Gaza. Israeli military killed Sheikh Ahmad Yassin, the founder of Hamas, who seven years earlier had welcomed the Open Doors founder into his home.
2007 - van der Bijl's tenth book, Secret Believers: What Happens When Muslims Believe in Christ, was released.
2010s - van der Bijl visited Pakistan, where he attempted to meet with members of the Taliban.
2011 - Open Doors launched 'One With Them' wristbands as a reminder to Christians to pray for persecuted Christians.
2013 - He also criticized the killing of Osama bin Laden, having previously prayed for him, and called the operation "murder."
2020 - Open Doors celebrates its 65th anniversary. The ministry works in over 70 countries worldwide providing discipleship, emergency relief, and community development.
27 September 2022 - van der Bijl died at age 94. At the time of his death, Open Doors was active in over 60 countries.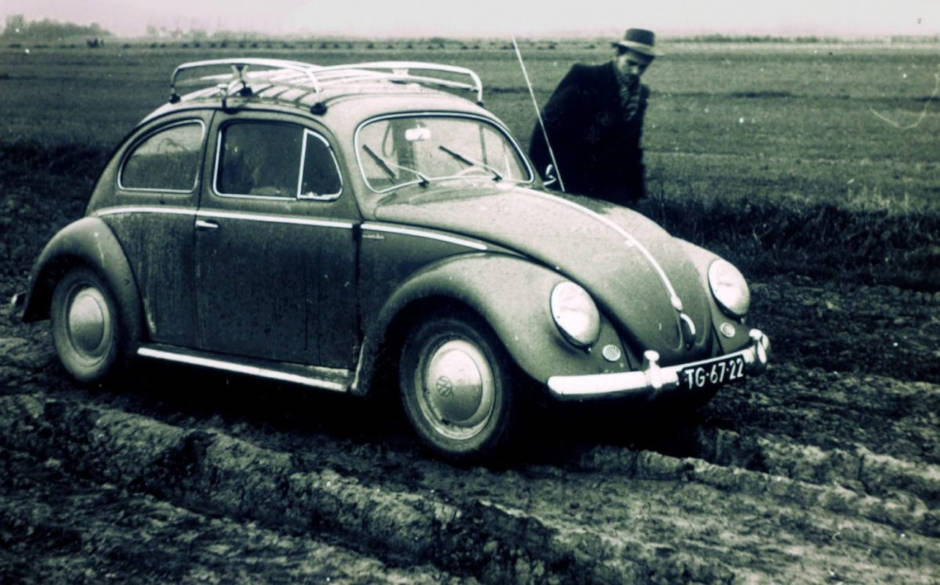 If you have time, you should read: